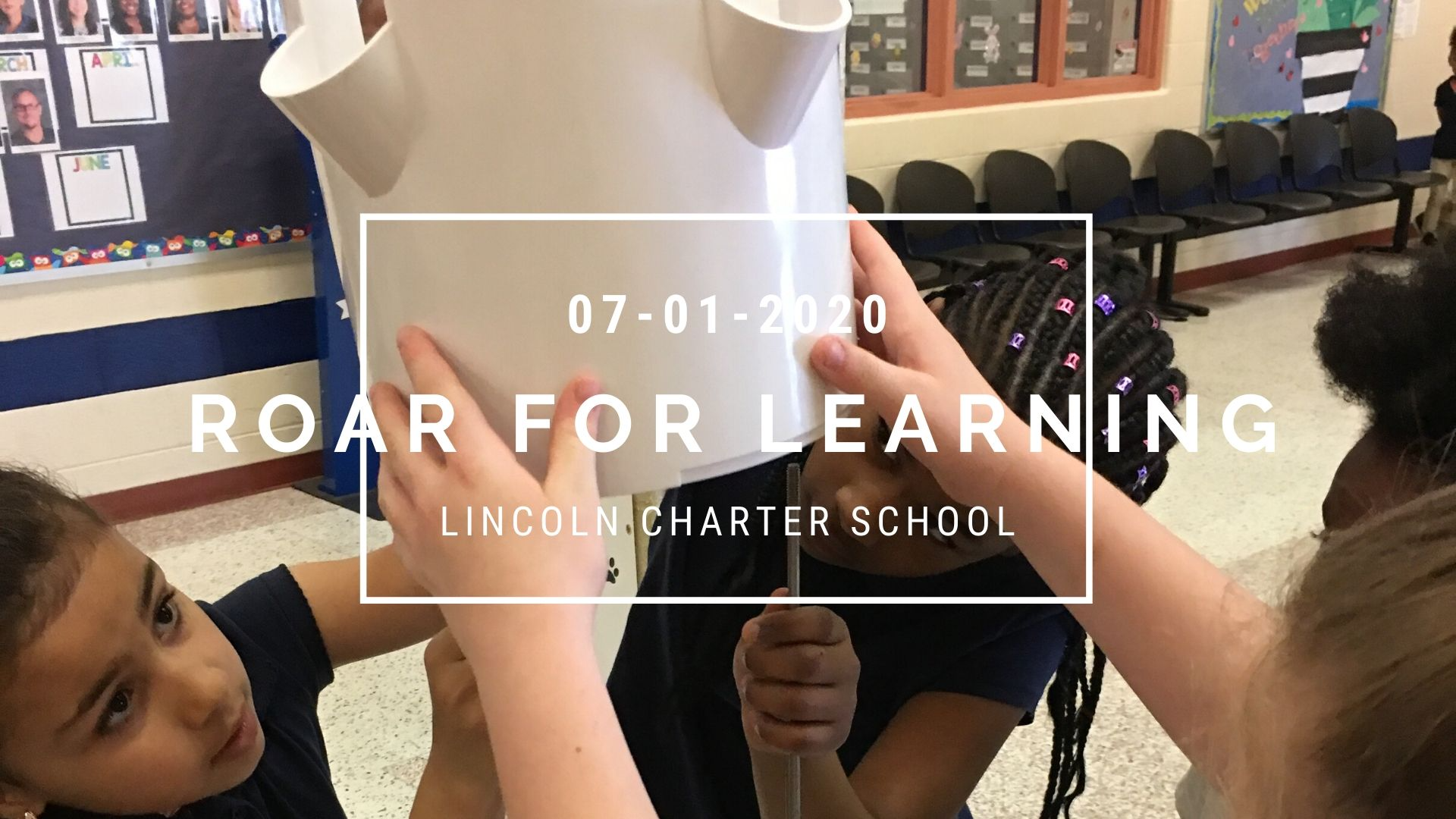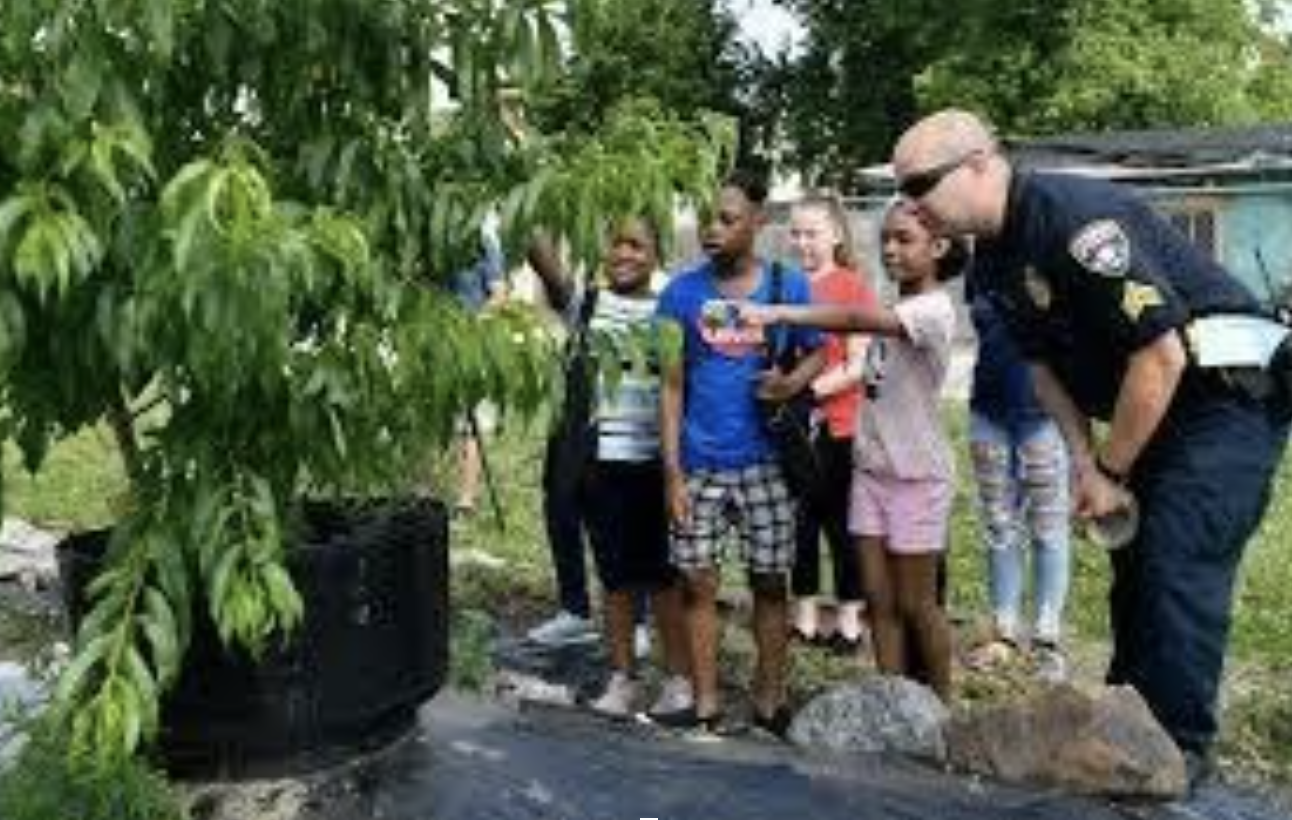 Roar for Learning was started in 2012 with the following goals:
To Provide a Safe Place for Students to be in the summer.

To provide a Meal Program to our students and the community beyond the LCS.

To provide the students with a Hands-On Learning Experience; including reading, mathematics, entrepreneurship, and agriculture.
WHO CAN JOIN: The program has always allowed all students to attend the Roar for Learning Summer Program as well as children who do not attend LCS if there is a demonstrated need for care. The program also encourages former students/alumni to return as learners or volunteers up to the age of 14 years. The program also provides our students and/or alumni with opportunities of employment at the summer program. Due to COVID-19, we are targeting students with academic, social, emotional, and/or behavioral needs.
YOUTH WORKERS: To support youth within the community, Lincoln Charter School provided students with the opportunity to complete summer work. The summer workers completed the interview process, training, and hands-on work experience. Several positions were offered, and the summer workers gained experience learning and working with facilities to set up classrooms to prepare the building for the school year. Other workers gained office skills by assisting with phone calls and entry-level clerical work. Several workers helped classroom teachers and supported Lincoln Lion students. The technology team trained some workers on computer configurations and installations. We were pleased to have offered this experience and are proud that most of the workers are alumni of Lincoln Charter School.
STAFF: The Roar for Learning Summer Program is an opportunity to work with a small staff group on best practices. We encourage teachers to take the educational framework and explore new and innovative ways to deliver instruction. The summer staff meets with leadership weekly to discuss the weekly lessons' pros and cons—the team presents to their colleagues at the beginning of the school year.
PARTNERS: We utilize our yearly SWOT Analysis to drive community conversation during the summer program and into the school year.
ACADEMICS: • Kindergarten students remain with their class all-day
• Students in grades 1-5 who read below level C will receive intervention using "Sound to Spelling" techniques
o Systematic and explicit phonics instruction
o Based on multisensory practice
o Includes activities in word work and centers
• Reading (1.5 hours daily)
o 1 hour – RISE: Reading Intervention for Students to Excel for children in grades 1-5 who read at text levels C-N
 4 Stations Daily (15 minutes each)
• Read a New Book
o Build background & introduce a book (2-3 min)
o Prompt for strategic actions while students read (8-10 min)
o Take mini-records
o Teach a strategy (1-2 min)
• Phonics & Word Study
o Review sight words (1-2 min)
o Teach a new sight word (3 min)
o Rime Magic for RISE (3-5 min)
o Other word study activities (5-7 min)
• Reread Yesterday's Book/Text
o Prompt students to reread text for fluency
o Engage students in comprehension conversation
• Guided Writing
o Support students at they write about a familiar text
• Shared Reading or Reader's Theater
• Reading Extensions
o ½ hour – other reading components of balanced literacy
 Shared reading of the on-grade-level text
 Reader's Theater
 Reading Extensions
Reading:
•Students will be assessed at the beginning and end of summer school to determine growth using:
o Literacy Footprints Assessments
o Next Step Guided Reading Assessment
o Freckle Assessments
o Star Reading Assessment
• Students will be grouped by instructional reading level for RISE stations
• Teachers may use a variety of resources including (but not limited to):
o Literacy Footprints
o Reading A-Z
o Wonders intervention & decodable books
o Fundations
o CAPIT Reading Initiative
o Freckle Education Differentiation Platform
Math – 1 hour daily
• Students will be assessed at the beginning and end of summer school to determine growth using:
o Envision grade-level readiness assessments
o Freckle Assessments
o Star Math Assessment
• Students will be leveled using above assessments for assignment to math classes
• Math will be taught in three 20-minute centers
o Basic facts using games, flashcards, online platforms, etc.
o Collaborative small groups to work with hands-on activities that reinforce grade-level skills (concrete and representational)
o Word problem creation lab with emphasis on application of skills (interactive and representational projects)
*Reading and Math plans may be changed based on further PA Dept of Ed summer school guidelines.
SPECIAL EDUCATION:
Ms. Oberlander and Ms. Stefanik's Summer Program
Special Education
Our summer program will be based on Bernice McCarthy's 4MAT model which incorporates teaching to both sides of the brain. Lesson plans and activities will be planned with thorough understanding and application of developmental levels of children with and without disabilities.
Content area to be covered:
Reading

Math

Science

Social Studies

Writing

Grammar

Entrepreneurship

Social/Emotional Skills

Test Taking Strategies
Content will be taught using the story line that society has collapsed and we must find ways to rebuild and save our planet. We will be using the Hope Street Learning Lab to plant vegetables and other plant life, while learning about the life cycle, the water cycle, responsibility, discipline, and many other skills, social and academic. Students will create their own government, laws, and economy.
Timeline:
June 21 - 25: Making Connections (Right Brain) and Attend ((Left Brain) Meaningful dialogue and reflection past students own experiences)

June 28 - July 2: Image ((Right Brain) concrete to abstract) and Inform (Left Brain)

July 5 - 9: Practice (Right Brain)

July 12 - 16: Extend (Left Brain)

July 19 - 23: Refine (Right Brain)

July 26 - 30: Perform (Left Brain)
FIELD TRIPS:
Field trips are used to provide real-world experiences to students who participate in Lincoln Charter Schools Summer Program, which gives them access to tools and environments that are not available at school. The multisensory learning students experience on field trips can serve as a touchpoint for content being taught once they return to school. Students who have participated in our summer program have shown socio-emotional growth in empathy, tolerance and critical thinking skills.
The trip to Washington DC, offered the students a cross curriculum learning experience that will stay with them for years to come. They were able to learn about how humans evolved at the National Museum of Natural History; They were immersed in the Transatlantic Slave Trade and the history that followed at the National African American History and Culture; and ended with a photo in front of the Martin Luther King Jr. Monument.
A Trip to the Pennsylvania's State Capitol Building afforded the students the opportunity to see and touch historical artifacts in person. They were able to engage in activities in addition to learning about American History.
Field trips give students access to the real-world. A Trip to The National Aquarium underwater made it possible for students to see an aquarium ecosystem. They were able to use all their senses to gain knowledge.
ENTREPRENEURSHIP: In addition to offering Real-World experiences, Lincoln Charter School's summer program provides students a six-week program in entrepreneurship. Students learn how to create and market a product or service in the industry of their choice. In groups, students are required to develop a budget, find streams of funding, advertise and market their business in preparation for the end of the summer community sale. What started out as a Lemonade sale has grown into an innovative way to teach students business skills and the mindset of running their own businesses—Lincoln Charter School partners local organizations and businesses in product production, advertising, and mentorships.
SOCIAL/EMOTIONAL:
Proposed Summer Learning Curriculum 2021
Solita L. Day, LSW, Lincoln Charter School Social Worker
Social-Emotional Learning
Social and emotional learning (SEL) is an integral part of education and human development. Frey (2020) explains that all Learning is social and emotional. As such, all components of education influence how students think, see themselves, and interact with others. During the summer learning program, we will present activities to enhance students' social and emotional sense of self. These activities are geared to help students develop a healthy identity, confidence in their ability to learn and overcome challenges. SEL activities include but are not limited to daily curriculum, African drum participation, and Legos for Learning.
African Drum Program: LCS school social worker and York Youth Advocate Program director collaborated and wrote for an African Drum Program grant. This program is usually a 10-week program; however, it will be adapted for the 6 weeks of the summer learning program. There will be a presentation for students and families at the end of the program. This program's curriculum includes but is not limited to connecting feelings and sounds, developing focused emotional wellness through mindfulness practices, developing vocabulary of feelings, putting feelings into drumming, awareness of African country and culture, improving focus, and enhancing self-esteem.
Legos for Learning: The objective of these SEL activities is to improve social skills, improve eye-hand coordination, build on teamwork philosophy, improve communication skills and enhance friendships through play. From March 2020 – March 2021, children were literally isolated from friends. According to some of our families, sibling conflict increased. The activities that are part of this activity will teach students how to play again. Through facilitator led activities, the students will utilize Legos to enhance skills that were not always utilized while in isolation with family members. The activity is set up so that there are weekly lessons lasting for approximately one hour.
Frey, N., Fisher, D., & Smith, D. (2019). All Learning is social and emotional : helping students develop essential skills for the classroom and beyond. ASCD.
HOPE STREET LEARNING LAB:
Mission:
To make York City a healthier place to live through a miraculous partnership that includes residents, students, schools, neighborhood frdr3de2sw3a2q1associations, religious organizations, businesses, and government agencies to grow healthy minds and bodies through education.
Vision:
The outcomes include: Improve the neighborhood by working from the strongest areas outward. Support residents in working together to establish and enhance individual neighborhood identities through marketing strengths. Help people of all income levels invest in their properties by offering economic incentives to get financing for home improvements. Clean up physical problems in the neighborhood. Vacant homes, uncut lawns, abandoned cars, and vacant and littered lots must be tackled to improve the look of the neighborhood.
Value: Statement:
Hope Street Learning Lab believes in the inclusion of all residents in the York Community in authentic conversation about educational, economic and health initiatives. We bring hope, accountability, and inclusion to underserved residents through our expanded educational model. We believe that our pre-apprenticeship program will give residents of all ages the ability to become economically independent through lessons in technology, entrepreneurship, agriculture, and civic duty.
Training
"This activity is both focused upon, and evaluated against, the job that an individual currently holds. It helps the employee do the job better."
Identify Roles:
Clean up crew
Orientation:
Arrive at 8:00 a.m.

Park inside lot on Hope Street

Check-in at the volunteer table

Meet Team

Tour of Learning Lab

Location of restrooms

Location of tools
Objectives:
Weed beds and bags
Clean Up perimeter of Learning Lab
Plant any unplanted plants
Pick Vegetables
Training Method:
Describe each job:
The volunteer can find gloves and buckets in the shed to weed beds.

The volunteers can find gloves and bags to clean the perimeter of the learning lab.

The volunteers can find any plants that needed to be planted under the pavilion. The shovels, gloves, and soil can be found in the shed.

The volunteers can find gloves and buckets for picking the vegetables. The product should be placed on the table under the pavilion.
Deliver Training:
Executive Director
Building and Groups Manager
Evaluation:
Complete the task without injury.
Communication:
A weekly email
A monthly newsletter
A regular website posting
BEHAVIORAL:
Lincoln Charter Core Values
Justice, Hope, Honesty, Responsibility, Integrity,
Wisdom, Courage, & Compassion
Social and Emotional Learning
● Social and Emotional Learning can be a significant part of a student's overall education.
● Targeting the development of these skills can translate into higher academic achievement among all
● Social and Emotional Learning is always put into the classroom to help our students prepare for the future.
● Starting the school day with a check-in,
● Encouraging a culture of kindness and inviting students to explore their feelings through art are just three simple ways teachers support social-emotional Learning.
● Social-emotional Learning is the process of developing and using social and emotional skills, according to Understood.
● It comprises five core competencies: self-awareness, self-management, social awareness, relationship skills, and responsible decision-making.
Justice
● Genuine respect towards each other's and staff
● Students are allowed to sell what they can make on their own
● Families, staff, and students come to purchase items from each other so everyone can make their profit.
Hope
● To look forward to with desire and reasonable confidence.
● Encouragement
● Inspire each other
Responsibility
● Taking personal responsibility for their actions allows students to weigh their decisions first, considering how they affect others.
● Our students would come together to decide what they would sell and how they would sell it.
● Attend class every day to make sure the product was correctly made.
● A particular burden of obligation upon one who is responsible.
Integrity
● Our students are taught to make sure all payments are correct, no taking or giving without charge.
● Respect each other
● Everyone has a duty in the classroom.
● Helping each other when your peer needs it
● Know and do what is right
Courage
● Everyone helps out
● Everyone can create their own with their group.
● We encourage everyone to try something new and different.
● Teamwork
Respect
● Teach others as you want to be treated
● We teach you may not like it, but you will respect the person.
● Everyone has opinion, and we will respect it
Wisdom
● Our student's research the products they have decided to sell as a group.
● When there is a new student, we pair them up with a student that knows what to do.
● Teamwork
● Knowledge